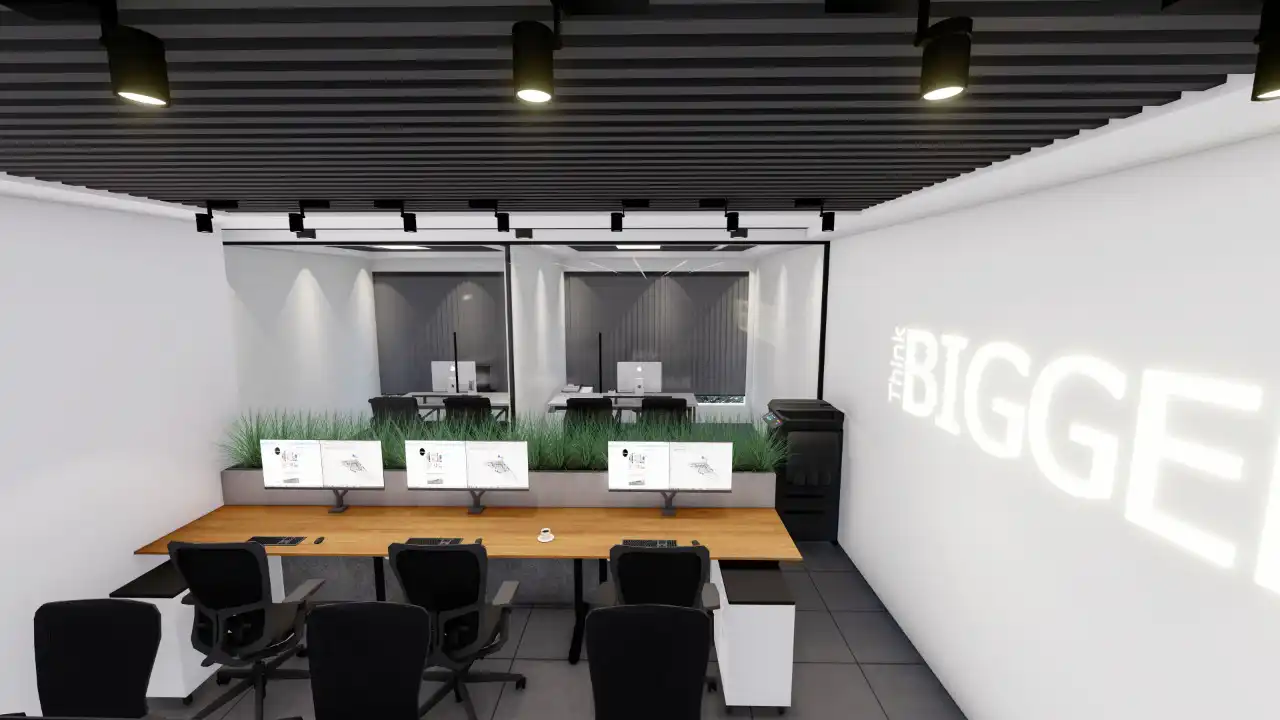 For more than 30 years, Bridgeway has operated as a trading company in Dubai. Engineers looking for the best quality, availability, and excellence in the fields of electrical, mechanical, and civil engineering, have always been their first choices when buying equipment. Therefore, they decided to improve the functionality and aesthetics of their office space for both clients and employees.
They decided to collaborate with Safeway Groups, one of the leading interior designers in Abu Dhabi, to improve their office's interior to increase their commercial potential and bring in more clients.
A renowned member of the Bridgeway Group of Companies is Bridgeway Trading. Bridgeway Trading was founded with the promise to do work to the highest standards and the complete satisfaction of the customers. Therefore, when creating the interior, the comfort of their clients and how they perceive the aesthetics of their area are crucial.
We are able to create their interior in accordance with their requirements without sacrificing practicality since we are able to communicate with them effectively and comprehend the design thoughts they have.
Bridgeway Engineering is impressed with how well we worked together and how we transformed their space. We gave their office and waited for the area a professional appearance, designed their reception space to be aesthetically pleasing without sacrificing functionality, and selected furniture that complements the interior theme and appears more opulent. We were successful in finishing the job on schedule thanks to Bridgeway and our good cooperation.
By comprehending their requirements and enhancing the overall design, we were able to offer a complete commercial interior designing package that including:
Concept Plans
Design Proposal
Full set of building-approved plans
Full set of concretion plans
Finishes selections and schedule
Furniture selection and procurement